3rd Party Support
OPS acts as a guiding partner to develop long-lasting relationships with insurance companies, hospitals, and payers. As government regulations evolve, our team of experts will help you navigate compliance and optimize revenue.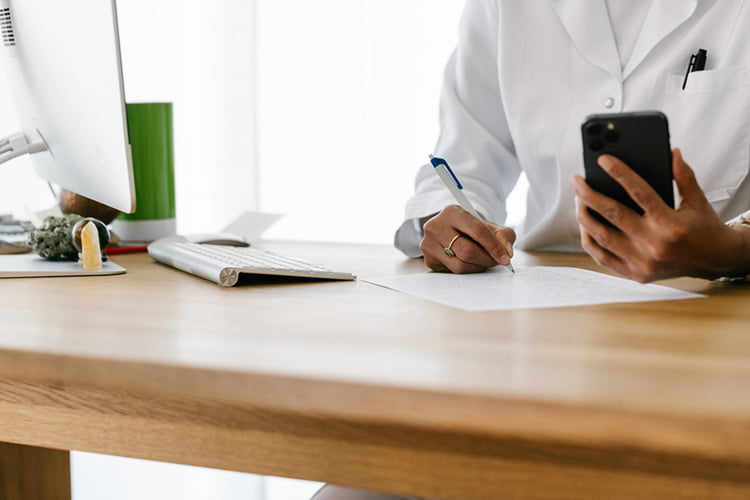 What Is 3rd Party Support?
As the patient cost burden continues to rise, equal access to cancer care is threatened. It is more necessary than ever for health care providers and payer groups to work collaboratively.
Using our decades of experience in 3rd party support, OPS helps maintain relationships with hospitals, government organizations, insurance companies, and payers to secure your oncology practice. Successful partnerships are mutually beneficial and ultimately bring more value to patients.
OPS has practical experience in handling a variety of negotiations between oncology practices and external entities. This integrated service delivery helps keep the focus on patients. We handle any problems that arise through open communication and transparency. In addition, we implement effective contracts to make sure no money is left on the table. Successful 3rd party support alleviates the administrative burden so physicians can focus on patient care.
Benefits of 3rd Party Support
Effective support ensures your oncology practice and any 3rd parties both benefit from the relationship. 
Stronger partnerships keep your practice more financially healthy while providing more comprehensive care for patients. OPS will handle everything from payer contracting to insurance company negotiations so you can focus on patients. Other benefits of 3rd party support include:
Effective, high-quality cancer care for patients
More flexible benefits
Transparent and consistent clinical treatments
Most efficient resource utilization
Integration of services and care
Maximized financial value
Enhanced control over coverage and compensation distribution
Fewer claim denials
Our 3rd Party Support Services
Negotiate with Insurance Companies
To optimize revenue for your oncology practice, OPS will put regulatory-compliant practices into place. We will use our wealth of experience to efficiently engage with contract negotiations. Strong relationships between insurance companies and healthcare providers ensure value without compromising care.
Negotiate with Hospitals
OPS is well-versed in forging collaborative relationships with hospitals. Using our trusted organization models, we will define agreements that support your practice's goals and ensure fair compensation. Successful 3rd party support alleviates the stress of managing relationships with hospitals.
Navigate New Government Regulations
Failure to properly coordinate care or follow regulations leads to inefficient care. To prevent this, OPS has staff dedicated to establishing compliance with evolving Medicare programs such as MIPS, MACRA, and RO-AMP. As the healthcare landscape continues to evolve, OPS is here to help your practice navigate changing regulations.
Navigate Payer Contracting
OPS considers your practice's needs to build effective relationships with major health plans. We handle reimbursement strategies, changing methodologies, and price negotiations so you can focus on medicine. Using our payer contracting insight, we ensure your practice is reimbursed properly for every claim.
Our Approach to 3rd Party Support
At OPS, we offer customizable services based on what your oncology practice needs. Clients can engage with us in different ways to allow for optimum synergy. Choosing a harmony relationship combines our dedicated 3rd party support with practice and revenue management services. Take a look at our other offerings to decide which structure best fits your needs.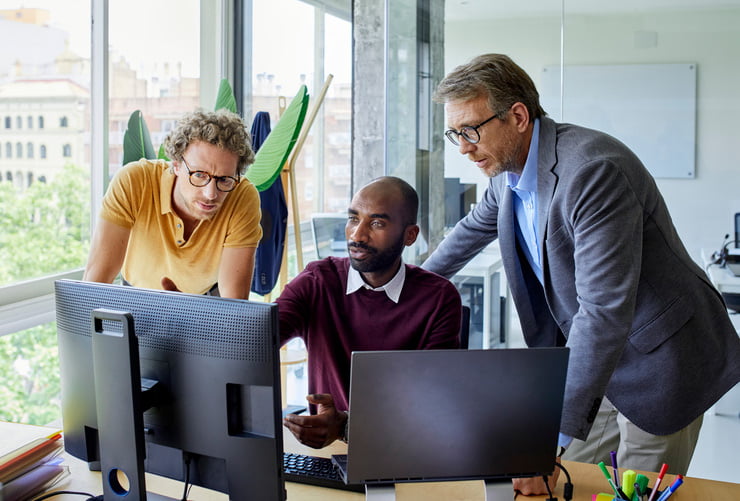 Our Process
3rd party support is individually tailored to each oncology practice and their specific relationships. Using over 40 years of operational expertise, we will coordinate care with payers, insurance companies, and hospitals to achieve your goals.
OPS will follow the process below to determine your 3rd party support needs:
Assess
We will begin by defining your practice's needs, ambitions, and relationships. By assessing your current contracts, we will be able to identify areas for improvement.

Define
Using decades of negotiation expertise, OPS will develop actionable next steps and partnerships to drive efficiency. We will also create specific performance metrics to measure progress towards practice goals.

Drive Outcomes
We will implement updated contracts and evaluate progress using the previously defined performance outcomes. Our organization models and collaborative relationships will benefit your practice, 3rd party partners, and patients.

Revenue Cycle Management for Maximized Cost Performance
Along with 3rd party support, revenue cycle management is essential to maximize quality treatment and cost performance. OPS uses trusted strategies to drive financial success for oncology practices.
Comprehensive Operation Management with Practice Support
OPS also provides practice support to make life easier for physicians while advancing patient care. Using updated workflows, education, and market analysis, the team at OPS actively keeps your practice on the cutting edge.
STRATEGIC JOINT VENTURES
With a strategic joint venture with OPS, your oncology practice can ensure you're always putting patients first. Our mindful consultancy focuses on optimizing your operations and supporting your growth, so you can prioritize what matters.
What Makes OPS Different
At OPS, the difference is our dedicated team of professionals who are eager to continuously improve. Using our vast wealth of knowledge, resources, and tools, we relieve the burden of practice management for oncology practices. We fill in the operational gaps so you can focus on what matters – your patients.